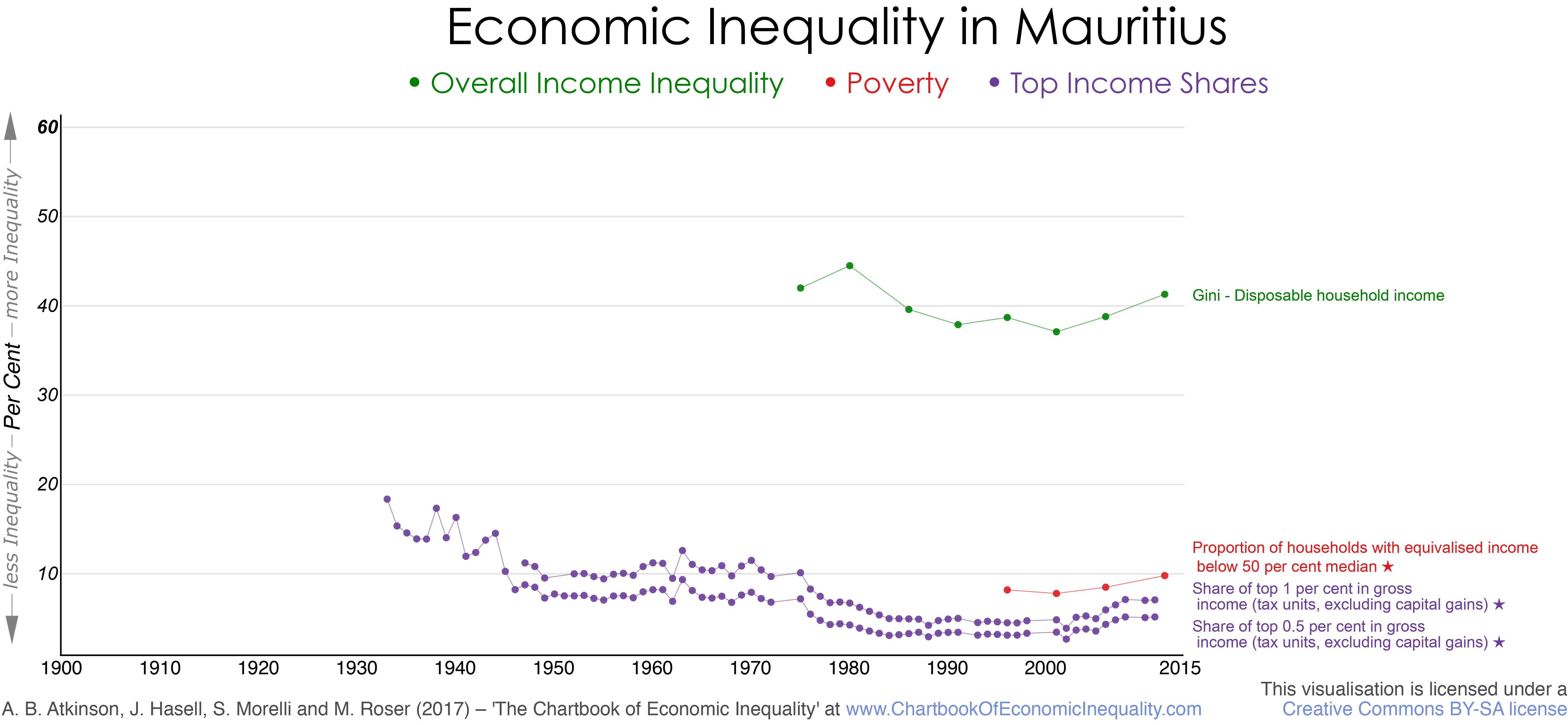 Download this chart
–
Embed this chart for Mauritius on your website
Download the database (.xls)
–
Download the entire Chartbook (.pdf)
Sources and References
Sources:
Overall inequality: Gini coefficient for monthly household disposable income (not equivalised) from report on the Household Budget Survey (HBS) 2012, Table 3, report on HBS 2006/07, Table 3, and report on HBS 2001/02, (Table 4.2).
Top income shares: Shares of top 1 and 0.5 per cent in total gross income from WID.world (tax units, excluding capital gains) based on Atkinson (2011).
Poverty measures: Proportion of households with equivalised income below 50 per cent of the median from report on HBS 2012, Table 7 and report on HBS  2006/07, Table 7.
Dispersion of earnings: No suitable data were found.
Wealth inequality: No suitable data were found.
References:
Atkinson, A B, 2011, "Top incomes in Mauritius: A 75 year history", mimeo, series updated by the author.
Subramanian, A, 2001, "Mauritius: A case study", Finance and Development, vol 38:4, 1-7.